The space shuttle's hydrogen-fueled rocket engines will soon roar again after receiving upgrades to fly on the Space Launch System, a heavy-lifting mega-rocket NASA hopes will take astronauts on journeys farther than humans have ever traveled.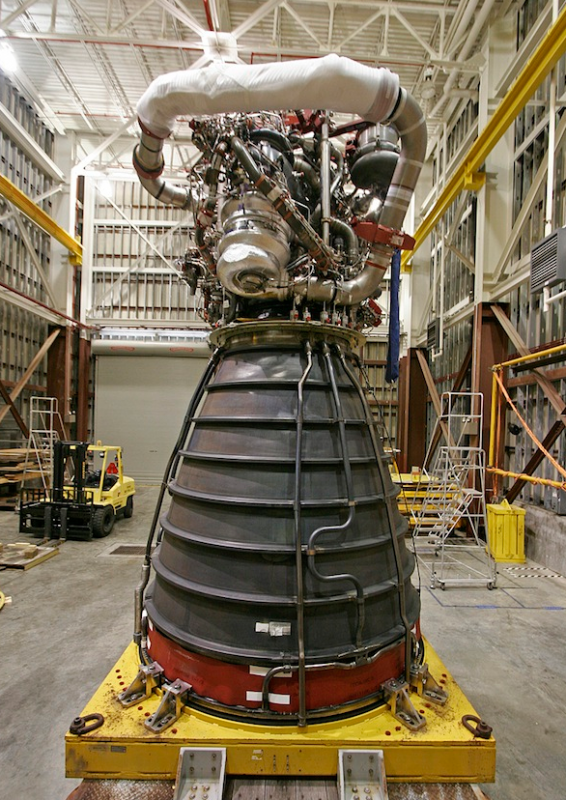 The first unmanned SLS flight is set for the end of 2017, at the earliest, but testing is already beginning to wring out the rocket's engines.
Each Space Launch System flight will use four of the space shuttle main engines on its core stage. Two strap-on rocket boosters, derived from the solid rocket motors that flew on the space shuttle, will help the massive launch vehicle get off the ground.
Astronauts will strap into an Orion capsule on top of the second SLS flight around 2021, launching a crew beyond low Earth orbit for the first time since 1972. The mission could visit a captured asteroid near the moon, assuming NASA's proposed asteroid retrieval mission is technically and politically successful by then.
With an initial version capable of lifting 70 tons into low Earth orbit — and rockets producing 8.4 million pounds of thrust at liftoff — the Space Launch System will be the most powerful booster ever built, according to NASA.
NASA kept parts for 16 shuttle rocket engines after the program's last mission in 2011. Officials shipped the powerplants from Kennedy Space Center in Florida to the Stennis Space Center, NASA's primary rocket engine test facility in southern Mississippi, for storage and upgrades for the Space Launch System.
In parallel with the engine modifications, construction crews are beefing up a mammoth test stand at Stennis for the most powerful liquid-fueled rocket engine test firing conducted in the United States in nearly 50 years.
Some time in 2016, the massive core stage of the first SLS vehicle will be hoisted into the test stand for at least two "mission duty cycle" test firings, each lasting more than 8 minutes with four rocket engines, sending a thunderous sound wave across southwest Mississippi.
Engineers first plan a series of single-engine tests of the shuttle engines, which are known as RS-25 engines when modified for use on the Space Launch System.
Spaceflight Now visited the Stennis Space Center in July, touring the engine refurbishment and storage facility and the test stand to be used for Space Launch System first stage testing.
The images show a RS-25 engine being prepared to move to the test stand, the boxes and containers with shuttle-era engine components, and views of the test stand.
Image Credit: NASA
Read original article here.
Leave a Reply
You must be logged in to post a comment.