November is shaping up to be a busy month for Orion and Space Launch System hardware. For the first time since the space shuttle program, a human-rated flight engine was lifted into a test stand at NASA's Stennis Space Center in Mississippi. And in Turin, Italy, a test version of the Orion service module is getting ready to cross the Atlantic.
We begin in Mississippi, where officials at Stennis completed the seventh and final test firing of a development RS-25 engine back in August. Four RS-25s will power the SLS core stage. Now, it's on to flight hardware certification. Engine 2059, slated for the first crewed SLS flight, Exploration Mission 2 (EM-2), was installed in test stand A-1 earlier this week. All four EM-2 engines are scheduled to be individually test-fired over the course of fiscal year 2016. The four engines that will fly on the Space Launch System's first mission, EM-1, will be integrated into the vehicle's core stage and fired simultaneously on another test stand, B-2.
It's an important milestone. You're looking at one of the actual engines that will be used to power humans off the Earth for a trip to the moon: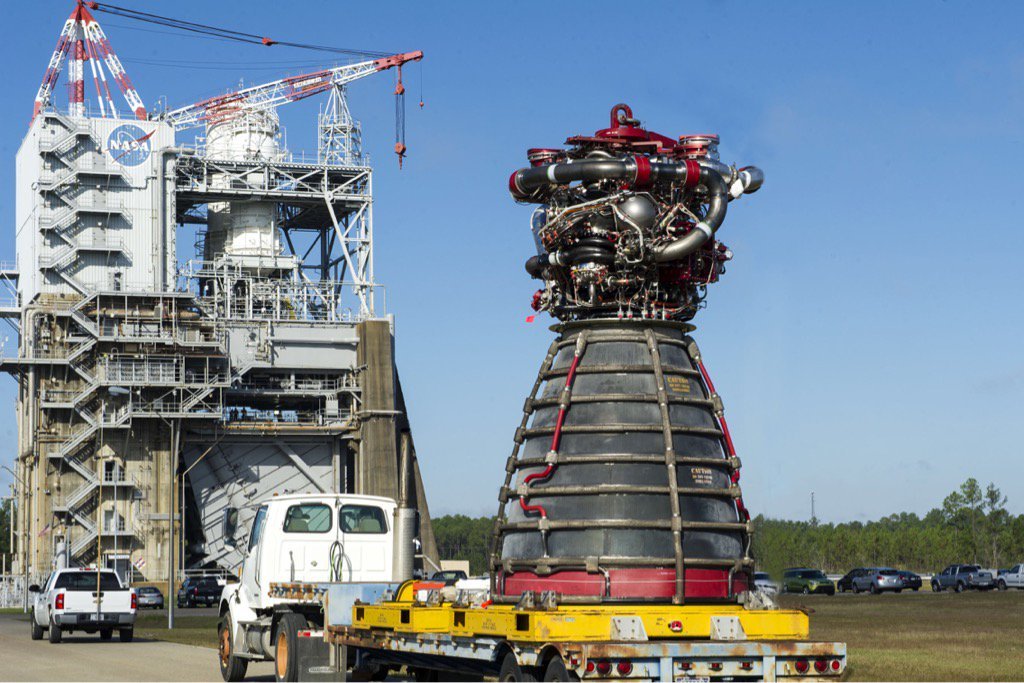 Read more at the Planetary Society.
Leave a Reply
You must be logged in to post a comment.