NASA's Orion Program continues to mark progress at facilities around the country toward the next flight of the spacecraft.
Engineers at NASA Glenn Research Center's Plum Brook Station in Sandusky, Ohio, are preparing a structural representation of the ESA (European Space Agency)-provided service module for several months of testing to ensure the component, which supplies Orion's power and propulsion, can withstand the trip to space. The test article recently arrived from Europe.
Meanwhile, technicians at NASA's Michoud Assembly Facility in New Orleans are continuing the process of welding together the seven pieces of Orion's pressure vessel for its next mission.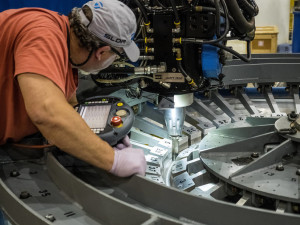 For more updates on Orion's progress, check back regularly at NASA's Orion blog.
Leave a Reply
You must be logged in to post a comment.