Orion is America's next generation deep-space exploration vehicle, and will be deployed along with a fleet of other new spacecraft from NASA's partners. New vehicles from Boeing and SpaceX will be transporting our astronauts to and from the ISS in the very near future.
While visually similar, each spacecraft has different capabilities and will be used in different ways to accomplish NASA's missions. Click here for a great article from Spaceflight Insider on the differences between the spacecraft, and stay tuned for more updates!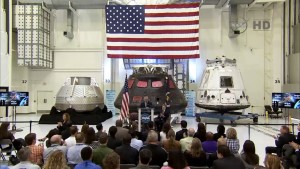 Leave a Reply
You must be logged in to post a comment.