Captain Wendy Lawrence
NASA(ret), USN(ret)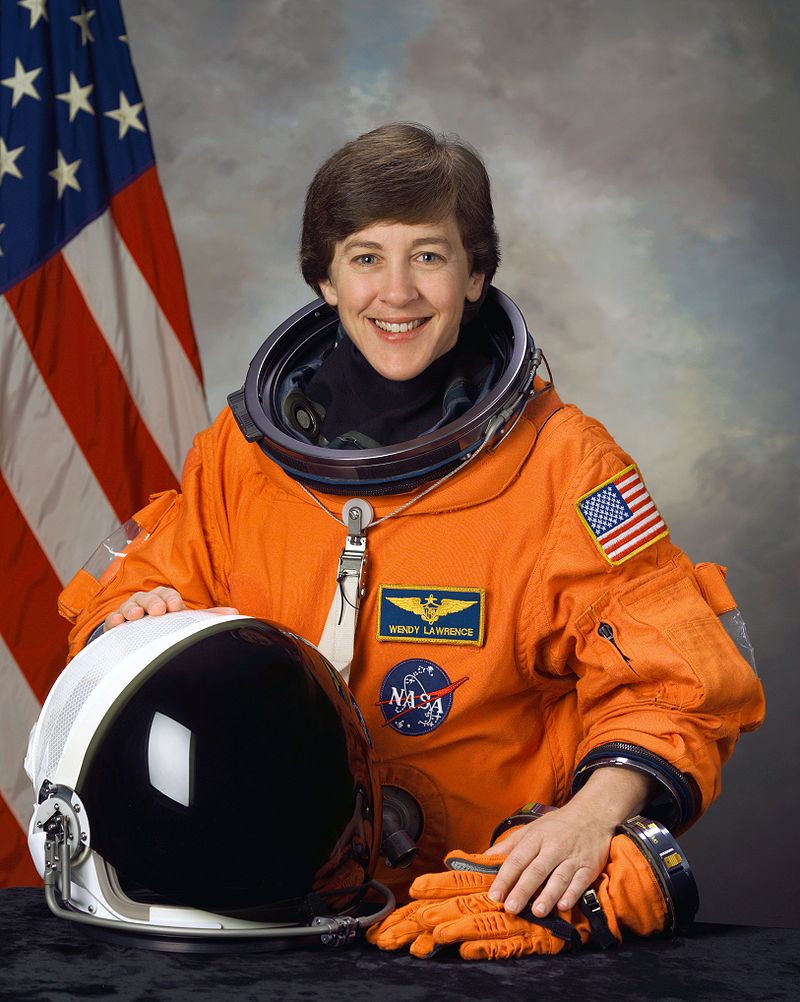 Captain Wendy Lawrence was born in Jacksonville, Florida. She received a Bachelor of Science degree in ocean engineering from the U.S. Naval Academy in 1981, and a Master of Science degree in ocean engineering from the Massachusetts Institute of Technology and the Woods Hole Oceanographic Institution in 1988.
A distinguished flight school graduate, Lawrence was designated as a naval aviator in July 1982. She has more than 1,500 hours of flight time in six different types of helicopters and has made more than 800 shipboard landings. While stationed at Helicopter Combat Support Squadron SIX (HC-6), she was one of the first two female helicopter pilots to make a long deployment to the Indian Ocean as part of a carrier battle group.
She was selected as an astronaut in 1992 and worked at NASA for 14 years. Her technical assignments included serving as the NASA Director of Operations at the Gagarin Cosmonaut Training Center in Star City, Russia and as the astronaut office representative to the International Space Station program for crew training, operations and support. Before retiring from NASA in June 2006, Lawrence logged more than 1,225 hours in space on four space shuttle missions (STS-67, 86, 91 and 114).
Currently, she works part-time at Space Camp and the Kennedy Space Center Visitor Complex, informing the public about NASA's spaceflight programs and participating in STEM education programs.