Frank Martin
NASA, Lockheed Martin (retired)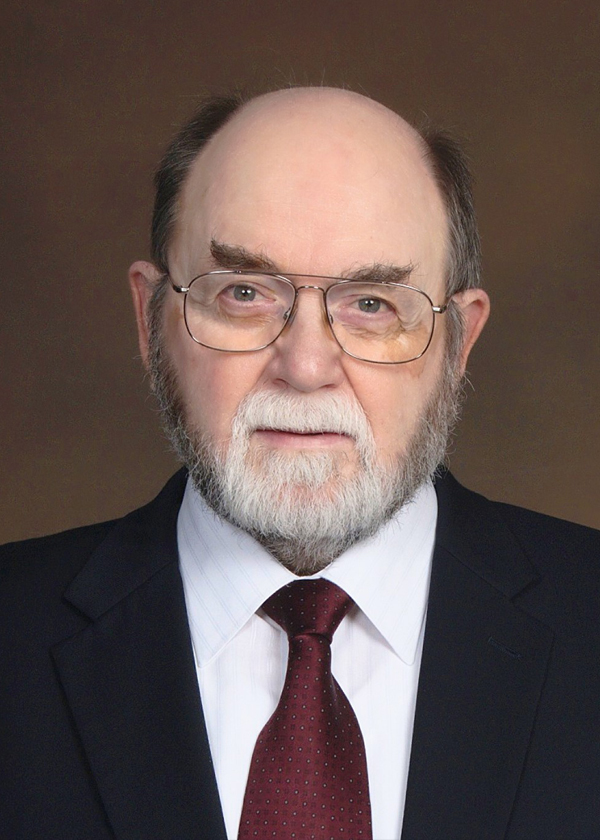 Over the past 45 years, Frank has contributed in large and small ways to exploration of and research on everything from the center of the earth to the edge of the universe. His career with NASA and Lockheed Martin includes science mission operations for Apollo 16 and Apollo 17; Director, Solar Terrestrial & Astrophysics at NASA HQ; Goddard Space Flight Center Director for Space & Earth Sciences; NASA Deputy Associate Administrator, Space Station; NASA Assistant Administrator, Human Exploration; and Director in Civil Space for Lockheed Martin with responsibility for the Hubble Servicing Missions, Space Infrared Telescope Facility (Spitzer), Lunar Prospector, and The Relativity Mission (Gravity Probe-B). Frank also served as Assistant Editor of Geophysical Research Letters and worked as a physicist with the Naval Oceanographic Office.
Frank resigned from NASA in 1990 at Senior Executive Service (SES) Level ES-6 and retired from Lockheed Martin in 2001. From 2001 until the end of 2016 Frank served as President of Martin Consulting, Inc., a North Carolina corporation, providing independent review services for space flight projects. This included helping teams such as James Webb Space Telescope (JWST) prepare for Independent Review Teams (IRTs) and Standing Review Boards (SRBs) as well as serving on review teams. Frank served as a member of the IRT for THEMIS (Time History of Events and Macroscale Interactions during Substorms), for GLAST (Fermi Gamma-Ray Space Telescope), and served as IRT Chair during the development phase for the Glory mission. Frank continues his work with NASA projects as an independent consultant in Maryland and currently serves as the Chair of the SRBs for the Ice, Cloud, and land Elevation Satellite-2 (ICESat-2) and Restore-L, a mission to robotically refuel Landsat-7.
He also teaches performance enhancement to NASA teams and NOAA/NESDIS teams. Frank has delivered over 100 4-D Systems performance enhancement workshops over the past 14 years to NASA and NOAA organizations and flight projects.
Frank has also served as a member of several National Research Council (NRC) Committees and Panels, including Technology for Small Spacecraft, Science Opportunities Enabled by NASA's Constellation System, NASA's Suborbital Research Capabilities, Human Spaceflight Operations, and the Committee on Human Spaceflight (CHS). As part of the above Committee and Panel studies, Frank co-authored the following NRC reports:
1) Technology for Small Spacecraft © 1994
2) Launching Science: Science Opportunities Provided by NASA's Constellation System
© 2009
3) Revitalizing NASA's Suborbital Program: Advancing Science, Driving Innovation, and Developing a Workforce © 2010
4) Preparing for the High Frontier: The Role and Training of NASA Astronauts in the Post-Space Shuttle Era © 2011
5) Pathways to Exploration: Rationales and Approaches for a U.S. Program of Human Space Exploration © 2014
[Note that the NRC changed their name to the National Academies of Sciences, Engineering, and Medicine]
Frank also recently served as Chair of the NASA Innovative Advanced Concepts (NIAC) External Council, for the NASA Space Technology Mission Directorate.
Frank received NASA's Exceptional Service Medal, Outstanding Leadership Medal, and the SES Presidential Ranks of Meritorious Executive and Distinguished Executive. He was also elected Fellow of the American Astronautical Society (AAS).
He received the Pfeiffer Distinguished Alumni Award; and delivered the Pfeiffer Commencement Address in 1990. In 2016, the University of Tennessee recognized Frank with the Accomplished Alumni Award.
Frank earned a BA with majors in physics and in mathematics from Pfeiffer College (a.k.a Pfeiffer University) in 1966 and a PhD in physics from the University of Tennessee in 1971.